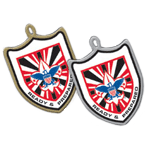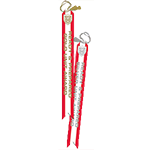 The BSA Ready & Prepared Award was developed to encourage and reward Boy Scout troops, Varsity Scout teams, and Venturing crews that incorporate safe practices while enjoying challenging activities. The award acknowledges the common sense and judgment, founded on knowledge and training, used to incorporate risk management into a unit's decision-making process. It recognizes that the more responsibility individual members take for their personal health and safety, the more everyone contributes to a successful activity. Earning the award helps units focus on areas in which emphasizing risk management can help reduce fatalities and serious injury, such as:
Driver and passenger safety
BSA Youth Protection
Precautions for aquatics activities
Premises safety and first-aid readiness
Personal fitness and safety
All instruction for and participation in activities for the BSA Ready & Prepared Award must follow all precautions and safety measures laid out in the Guide to Safe Scouting and other Scouting literature. When a Boy Scout troop, Varsity Scout team, or Venturing crew has fulfilled the requirements, it should submit a completed award application to the local council. A unit can earn the Gold Award this year, work on the remaining three elective requirements, and earn the Silver Award next year.
This award is considered temporary insignia and, if worn, should be worn singly, centered on the right pocket of the Boy Scout uniform shirt.